Full schedule for Israel Engage Winter released

Sessions will include The New Middle East, Supporting Israel in the Black Community, Explaining Jewish Indigeneity, and more. Register now!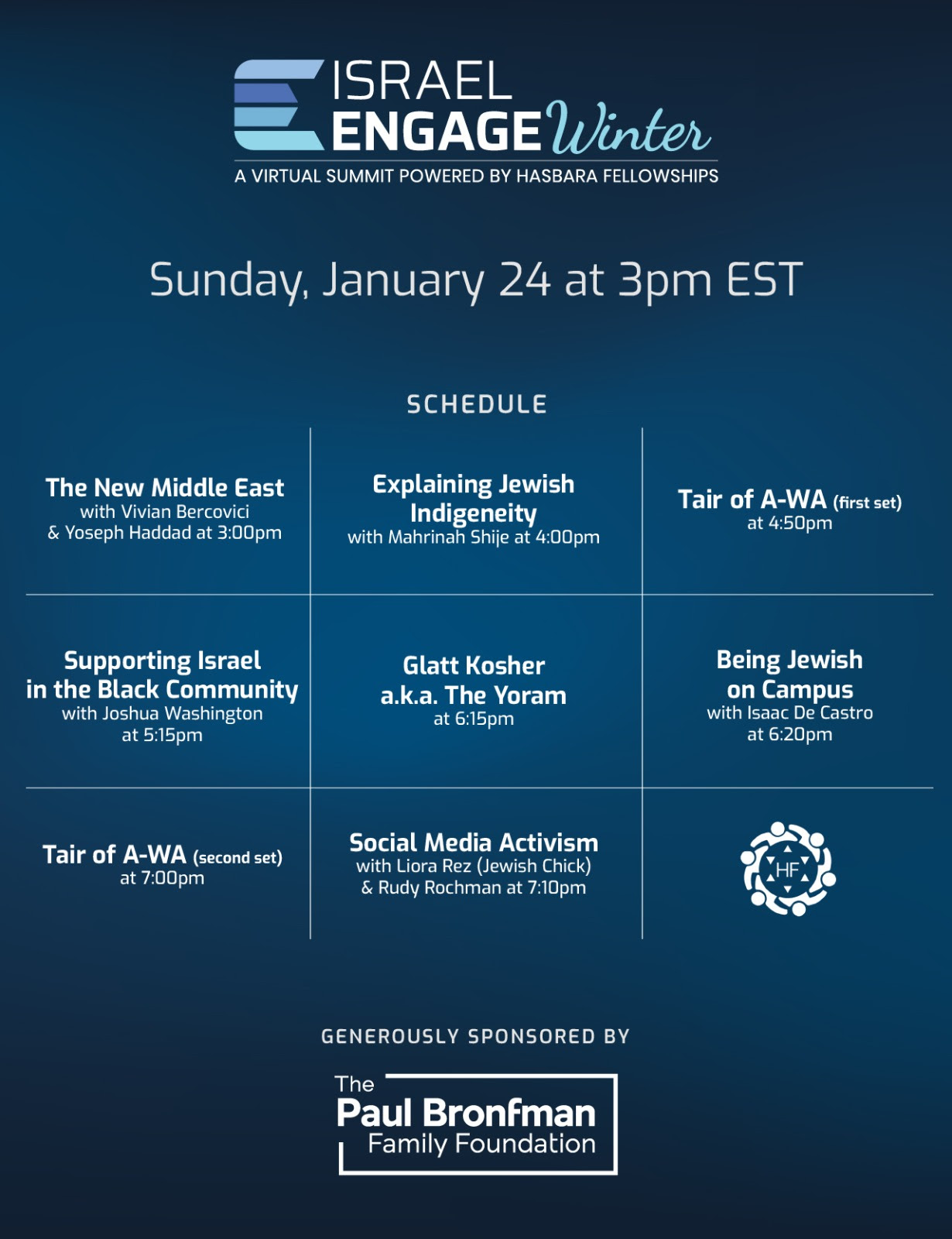 Join us this Sunday, Jan. 24 from 3pm – 8pm ET for a student-led summit like no other. Sessions will be moderated by our Hasbara Campus Advisors, Fellows, and recent graduates. High school and university students will participate in Q&A.

Admission is free. Recommended donation is $36. Register now before we sell out!
As illustrated in the schedule above, Israel Engage Winter will include the following sessions:
Each session will allow our speakers to explore topical issues such as combating antisemitism on campus, how to become a social media activist in an increasingly virtual world, finding ways for Black and Jewish communities to support each other, how to explain why Jews are an indigenous people, and how to use the Abraham Accords to dispel antisemitic misinformation and propaganda.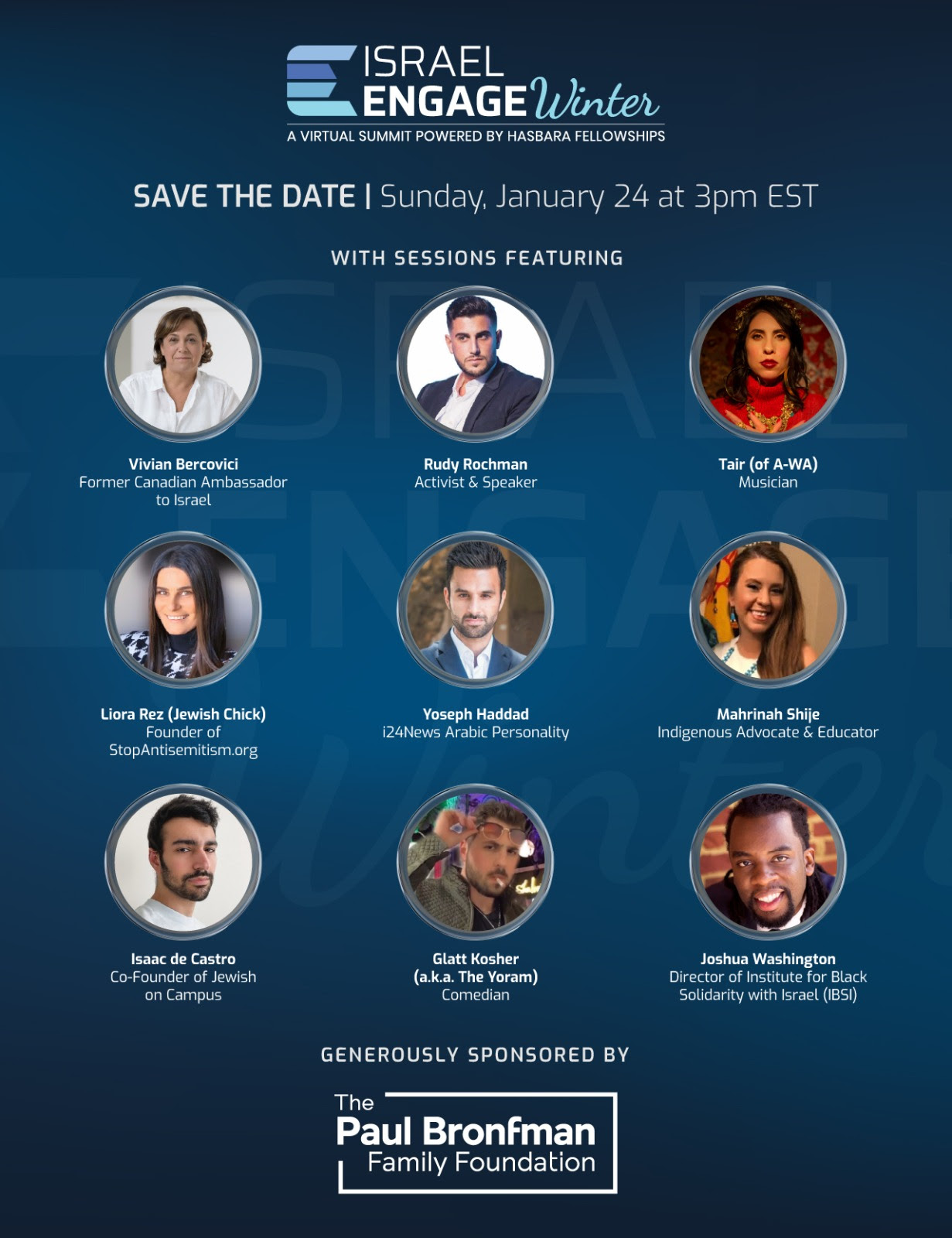 Our student-led summit will also feature intimate performances from Tair of the Israeli trio A-WA, as well as a comedy sketch from Instagram personality Glatt Kosher (The Yoram). I look forward to serving as your Master of Ceremonies.

Register now for Israel Engage Winter

by clicking here

. You wan't want to miss it!
---
Your Weekly Zoom 1 Hour Mental Health Check-In
JACS Toronto is excited to announce the start of a new program: Your Weekly Zoom 1 Hour Mental Health Check-In. Each week a different topic will be discussed. These programs are led by JACS staff members and professional volunteers. Topics include Coping With COVID, Developing A Meditation Practice, Dealing With Inner Dialogs, Video Gaming and Internet Addiction, Spirituality, Compulsive Shopping, and more. Please see attachments for a list (Till Dec.) of these programs and support groups. These meetings will take place on Sunday nights from 8:00-9:00pm, beginning October 25th. If you would like more information, please call JACS at 647-238-3480, or email us at davidk@jacstoronto.org. Everyone is welcome.
---
---
Tue, 19 January 2021
6 Shevat 5781
Service Times
Today's Calendar
---
Upcoming Programs & Events
---
This week's Torah portion is

Parshat Bo
Candle Lighting
Havdalah
Motzei Shabbat, Jan 23, 5:58 pm
Tu B'Shvat
View Calendar
Tue, 19 January 2021 6 Shevat 5781